BUTTERFLY | DRAGONFLY | FOX 5 | Donkey 5 | STARDUST | GIRAFFE | TURTLE AIR

When Bugaboo first started designing strollers in 1999, they had just one goal in mind: making the lives of caregivers easier. Today, 20 years later, parents like you see that same intention in each and every one of their amazing pieces of baby gear. From the unparalleled push of Bugaboo stroller wheels (tall hills have nothing on you and your baby!), to the innovative design of a Bugaboo canopy, the baby gear crafted by Bugaboo provides your family with the high-quality, always-dependable service that your family deserves.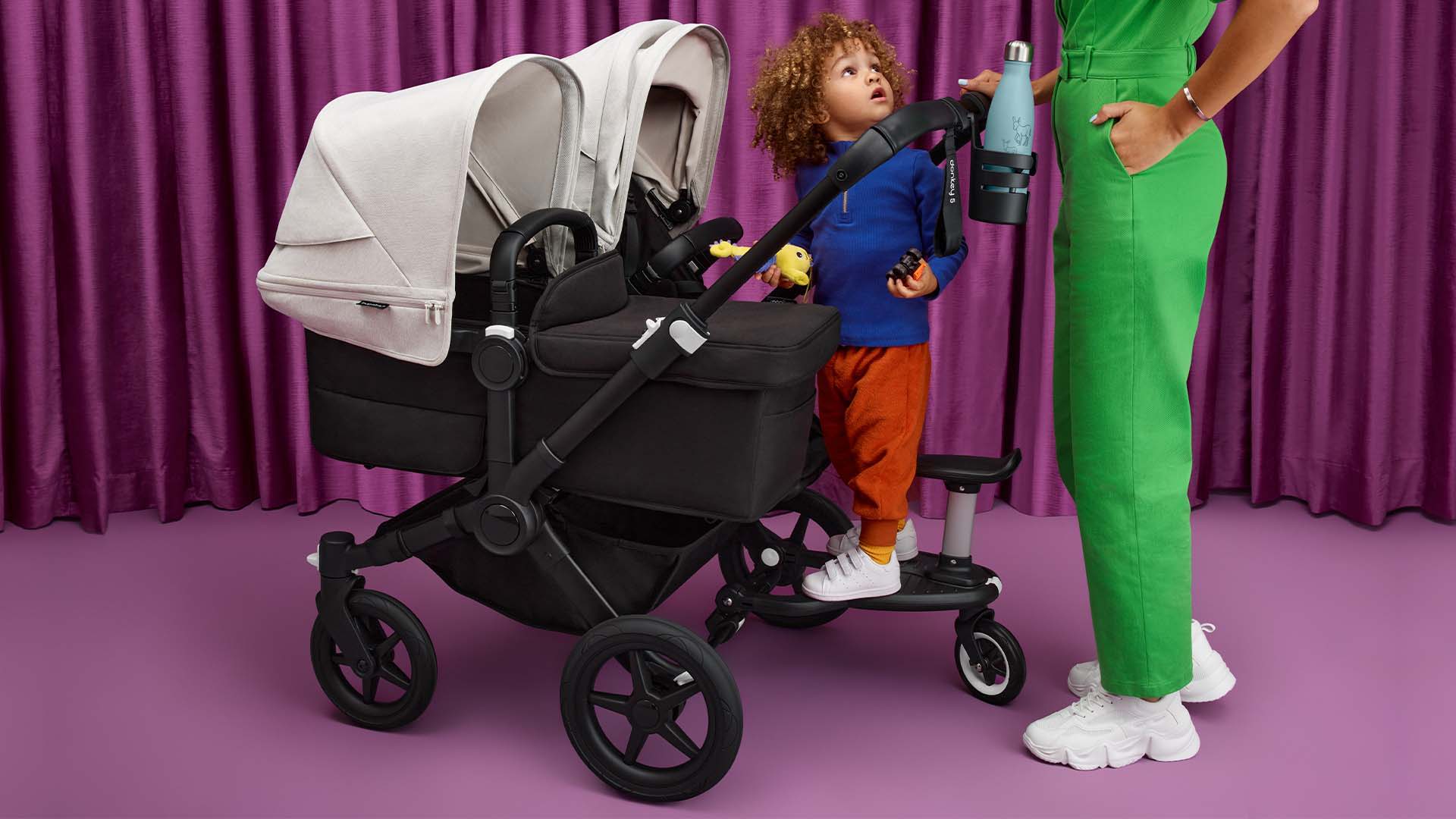 The Bugaboo Donkey 5 is second to none in the single-to-double stroller world.
Upgraded with soft-touch fabrics, a higher seat, and a ventilated bassinet, the Bugaboo Donkey 5 pushes magnificently, whether you're pushing one child or three! Yes, three! You can now add the Bugaboo Comfort wheeled board seamlessly to the back of your stroller for older kids to ride on!
From sunny summer strolls to chilly winter walks to everything in between, Bugaboo has your family covered
Watch Eli's reviews of our top Bugaboo products