The World at Your Fingertips: New Puzzles from Geotoys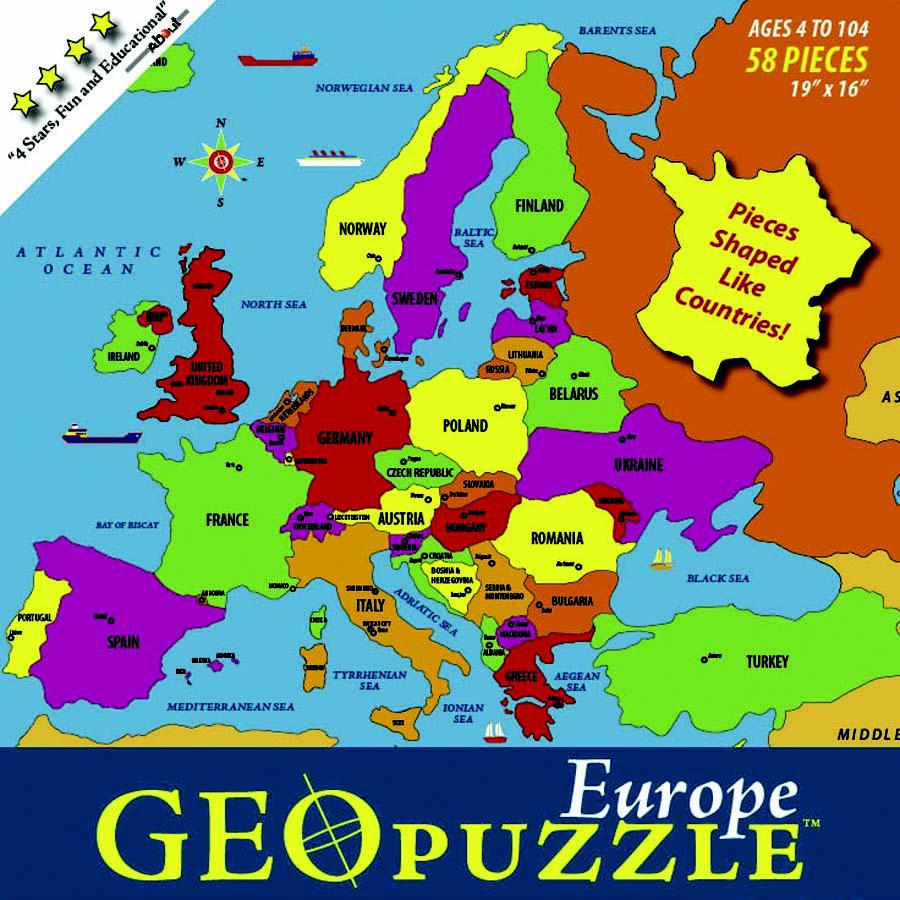 I'm a little bit of a map fanatic, following in my father's footsteps. Growing up, while other kids were postering their bedrooms with images of teen celebrities and rock bands, I was busy covering my walls with maps of everything from Mongolia to Massachusetts. As a younger kid, I had some puzzles that became maps when completed, and they always fascinated me. With these memories in mind, I am always happy to discover a toy or activity that will be a lot of fun for kids while also giving them the same sort of educational experience. When I was at a toy convention this past spring, I came across a product called GeoPuzzles, and they caught my attention in a hurry.
GeoPuzzles were created by Bob Galinsky, a dad who wanted to develop a product to help his young son learn about geography. When I tried the puzzle, I was very impressed with its design. The pieces are sturdy and colorful, perfect for little hands to grip, but even as an adult I found the activity to be quite engaging. The individual puzzle pieces are shaped like countries, so that kids can get an accurate sense of how everything fits together geographically, and all of the countries, capital cities, and bodies of water are clearly labeled. While these puzzles are designed to appeal to a fairly wide age range, they're a great activity for younger kids and their parents to work on together (it's recommended for ages 4 and up), and are an excellent tool for classrooms as well. The puzzles are constructed to hold up well even after repeated use, and the completed puzzle is very appealing to look at. GeoPuzzles are currently available in maps of Europe, Africa, and Asia (North and South America are on the way), and we just received our first shipment.
There are a lot of geographical puzzles on the market these days, some of which are better than others in terms of their accuracy and visual appeal. But the GeoPuzzles are certainly not lacking in either of these categories, and are a fabulous tool for helping little ones learn about the world around them.
The post The World at Your Fingertips: New Puzzles from Geotoys appeared first on Spilling the Beans - Magic Beans.